Receiving Braces in Orléans
Braces are a very common orthodontic treatment that people receive to realign their teeth, correct their bite, and improve the aesthetic of their smile. Over the years, there have been many advancements in the realm of orthodontics, which means that there are several options available when you're looking to receive braces at a dental clinic near you. This can include Invisalign, which is a kind of clear aligner therapy, ceramic braces, and traditional metal ones.
Although many people are eager to adjust their teeth through more subtle means these days, receiving traditional braces is still a very reliable avenue of orthodontic care. Before you make any decision, however, always be sure to schedule a meeting with your dentist. They'll be able to identify the best course of treatment for your specific case.
What are Traditional Braces?
Traditional braces are composed of a metal framework, specifically arch wires and brackets, as well as tiny rubber bands. These braces work by exerting pressure on your teeth so that they shift into a straight line.
When you have braces, you'll have to return to see your dentist or orthodontist periodically. During these appointments, they'll evaluate your teeth, and tighten your braces so that your progress is gradual and permanent.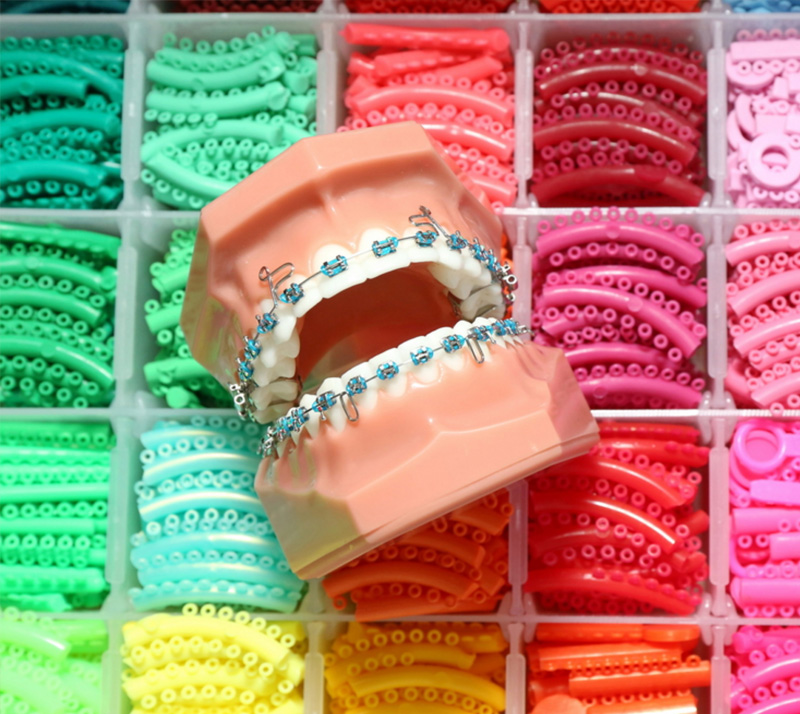 The Process of Receiving Braces at a Dental Clinic Near You
The first step to receiving braces, whether it's at our dental clinic in Orléans or at a location elsewhere, is to have a consultation with your dentist. They will examine your teeth and take x-rays to develop an in-depth picture of your dental situation. If you're indeed an ideal candidate for braces, your dentist will most likely provide you with a referral to see an orthodontist. Here at our local dental clinic in Orléans however, we provide both general dentistry and orthodontic services.
Your treatment will depend on what aspect of your oral health needs adjustment.
Next, you'll have impressions taken of your top and bottom row of teeth, which will be sent to the dental lab so that your braces can be made. When they're ready, you'll return to have your braces applied. A special cement is used to glue the braces into place.
Before you go, your orthodontist will provide you with instructions about taking care of your new braces. Most likely your mouth will be sore for a few days, so take Advil or Tylenol to manage the pain, and you'll have to avoid eating hard or sticky foods for a while.
The duration of your treatment will vary based on the movement of your teeth.
Come in or Call Our Local Dental Clinic in Orléans for More Information About Receiving Braces Near You! 
Our staff is here to walk with you on this exciting journey toward repairing your smile and boosting your self-confidence. We look forward to working with you!