General Dentistry
Prioritizing your oral hygiene is essential to maintaining your overall health. By taking steps to prevent issues and complications from arising, such as tooth decay, infections, and plaque and tartar buildup, you'll be able to boost your quality of life. To learn more about the general dentistry services we offer, contact our local dental clinic today!
Dental Cleanings and Exams
Coming in for a dental checkup, which includes a thorough dental evaluation and cleaning, is necessary if you want to get your oral health back on track, or wish to keep it in good standing. It's typically recommended that you come in for an exam every six months. Alongside brushing and flossing after each meal, cleanings will help you fight off unhealthy bacteria growth.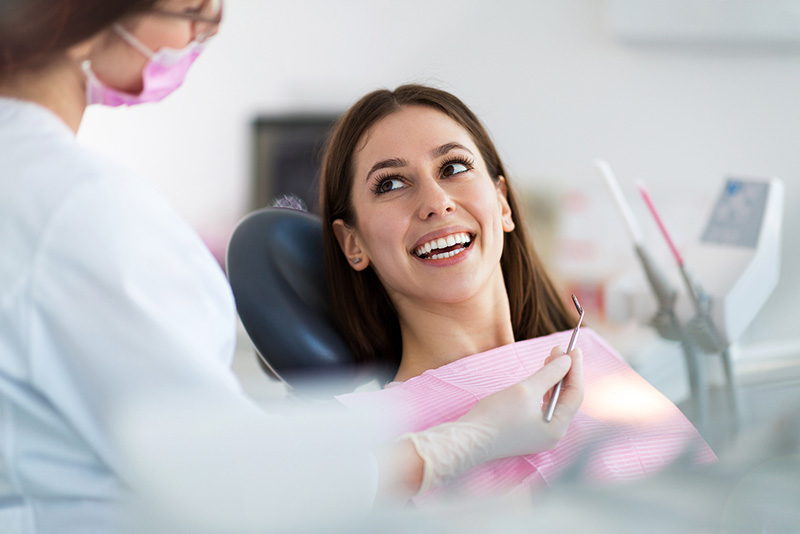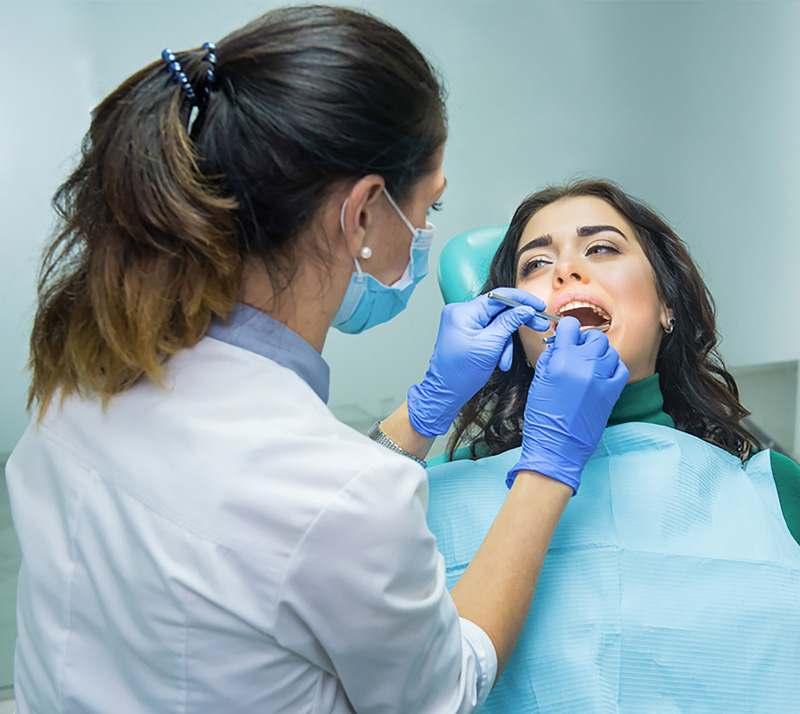 Oral Cancer Screening
Arguably, one of the most vital aspects of effectively treating cancers is early detection. Your chances of recovery are much higher if such an illness is caught and subsequently treated as soon as possible. Our dentists are skilled in performing oral cancer screening, and they'll examine your mouth for any signs of unnatural lesions, tissues, or masses.
Root Canal Therapy
Also known as endodontics, a root canal is a surgical procedure where the soft pulp located inside the middle of your tooth is removed. When the pulp is infected, this can cause severe toothaches, extreme sensitivity, and lead to tooth decay. Root canal therapy is a procedure that's frequently performed by our dentists; your teeth will be as good as new in no time.
Dental Sealants
Dental sealants are thin coverings designed to help reduce the likelihood of cavities manifesting in the grooves on the surface of your teeth. Sealants can be painted onto any teeth, but they're commonly applied to our premolars and molars since these are the most difficult to brush and floss. This is a great option for adults as well as children.
Teeth Extractions
Similar to root canals, the notion of receiving a tooth extraction may cause feelings of anxiousness, but this is also a fairly common procedure. Tooth extractions are performed for several reasons: to reduce overcrowding, or because your tooth has suffered serious decay.
Dental X-Rays
This piece of technology allows dentists to create an in-depth picture of your mouth in addition to spotting signs of tooth decay and bone loss, which is why dentists at our local dental clinic employ it regularly. Since they only emit a very small level of radiation, dental x-rays are very safe to use.
Teeth Whitening (in-office and take-home kits)
We all want that flashy Hollywood smile and achieving such has never been easier by means of teeth whitening. We offer both professional teeth whitening at our dental clinic as well as take-home kits if you're looking for an alternative. You deserve to feel confident in your own skin, and that includes your smile.