Dental Cleanings and Exams
Taking the time to come in for a periodic dental exam is important in order to keep your teeth healthy and your mouth feeling fresh and clean. Here at our Ottawa dental clinic, we offer convenient dental cleanings to all our patients.
Receiving Dental Cleanings at Our Ottawa Dental Clinic
When you book a dental cleaning and exam at our clinic in Orléans, such an appointment will take no longer than an hour; the treatment itself is an extremely straightforward, and you'll be able to go about the rest of your day in no time.
A physical exam is the first thing that's done when you come in for a dental cleaning at our Orléans location. Your dentist will review the state of your teeth and, if necessary, may take some x-rays in order to develop a more in-depth image of your specific case.
Next, comes the cleaning. Your dentist will use an instrument that's known as a scaling tool to clear out any plaque and tartar from your gums and around your teeth. When this is done, it's time for polishing. Last is the fluoride treatment. This can occur in one of two ways: by placing a foamy gel-like substances into trays that sit on your teeth for a minute, or you may be asked to swish fluoride around your mouth instead. Fluoride is used because it helps prevent cavities.
This is done to help prevent cavities from forming.
And voila! You're all done!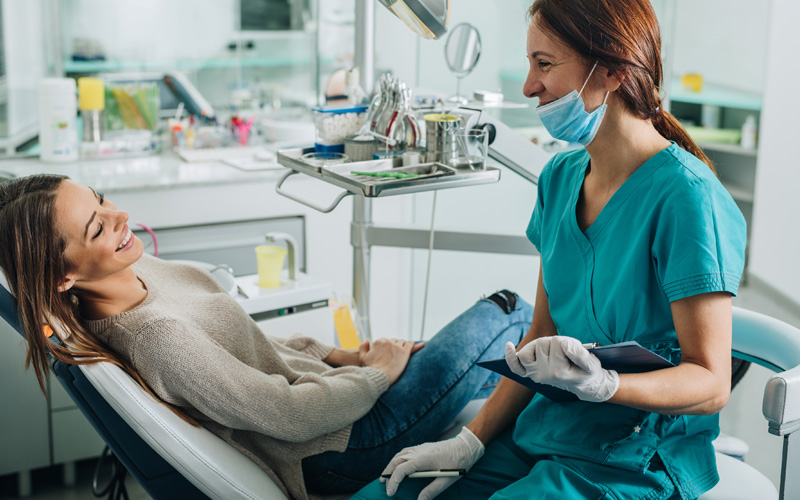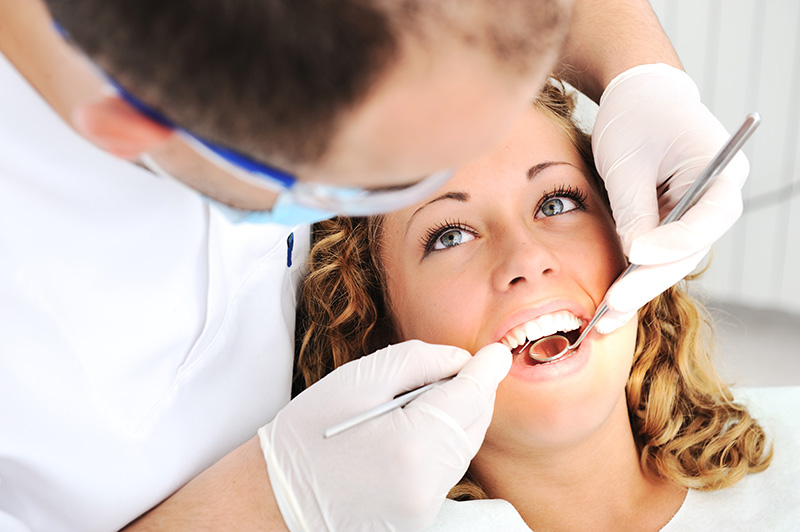 The Benefits of Receiving a Dental Cleaning Near You 
There are numerous benefits to receiving a dental cleaning at our dental clinic in Orléans. After all, our biological systems are interconnected, and maintaining good oral hygiene will not only keep your teeth healthy but will aid in keeping the rest of your body healthy too.
The following are some of the main benefits of receiving a dental cleaning near you:
Freshens up your breath.
Helps prevent gum disease.
Helps prevent tooth decay and tooth loss.
Reduces the likelihood of oral cancer, as well as other serious conditions elsewhere in the body such as a heart attack, stroke, diabetes, and even dementia.
Brightens up your smile!
Preventing dental issues right now will save you from spending money on more extensive treatments down the road.
If you're looking to receive a convenient dental cleaning near you, call or come into our Orléans dental clinic today! Our staff is here to any questions or concerns you may have about the process, and we'll make sure you're comfortable throughout the duration of the treatment. We look forward to working with you!