What are Dental Fillings?
Most people have received at least one filling in their life. It's a very common, minimally invasive treatment that can be done in just one appointment. Dental fillings are used by dentists to treat cavities, or a small hole that has formed in your tooth due to bacteria or plaque and tartar buildup. Fillings may also be used to repair teeth that have been broken or become cracked.
The Types of Dental Fillings Available Near You
Several of materials can be used to create dental fillings in Orléans. They can be made of metal, including gold or silver (known as silver amalgam), composite resin, glass ionomer, or ceramic. Both resin and ceramic-based dental fillings can be fashioned to mimic your natural teeth.
The most popular forms of dental fillings are amalgam or composite. Typically, these are often used to treat fillings surrounding your premolars and molars. Amalgam fillings are very durable and can last more than ten years if you take good care of them. Regarding the cost, they're one of the more affordable choices out there. However, if you're worried about people noticing that you have received a dental filling, they may not be the best.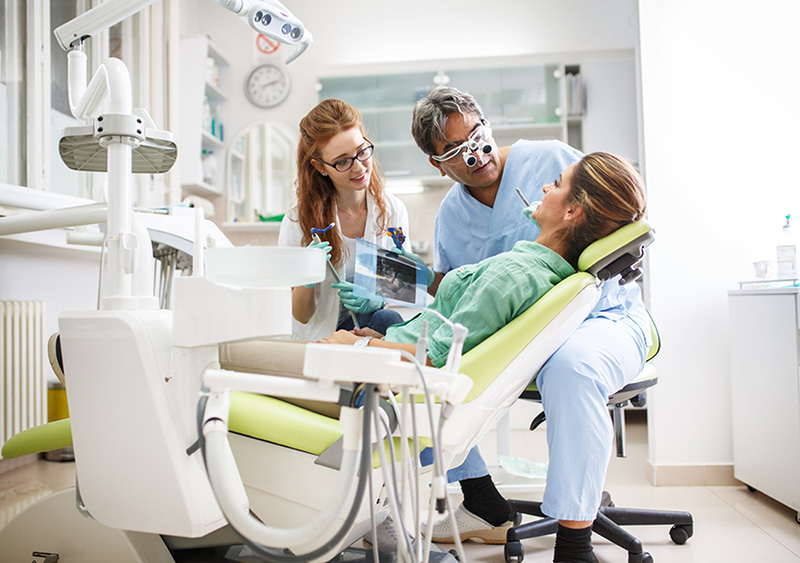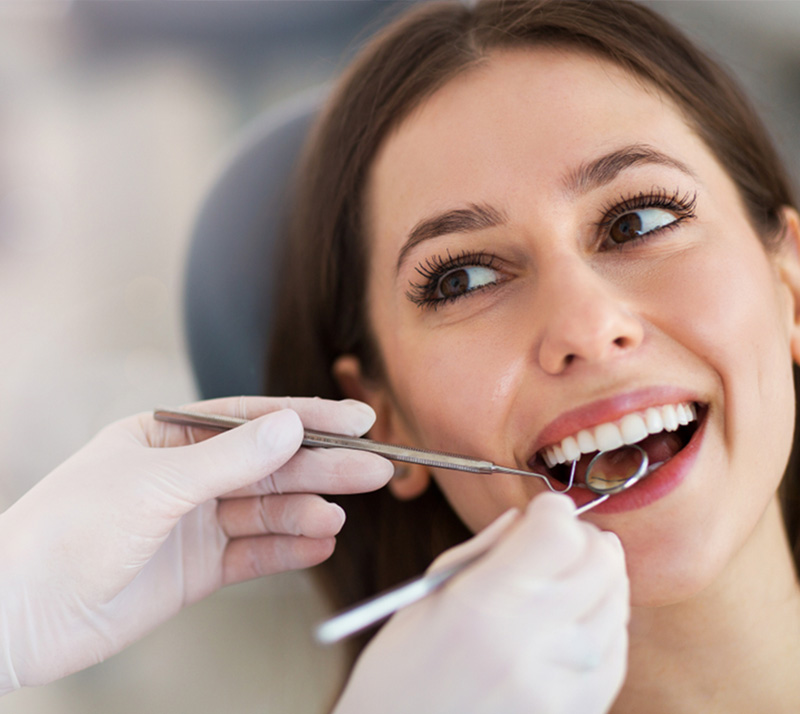 In comparison, when you come in to receive composite dental fillings at a dental clinic near you, you won't have to worry about others noticing what's in your mouth when you laugh or eat, since composite resin can be made to mimic the shade of your natural teeth. As result, these fillings are good if you're seeking treatment for your front or middle teeth. They're also resistant to stains.
Talk to your dentist about which option you might prefer; they'll be able to discuss cost, and whether the material is the best choice for your specific case.
The Process of Receiving Dental Fillings in Orléans
When you come in to receive a dental filling at our local dental clinic near you, your dentist will first evaluate your teeth, and maybe even take a few x-rays to develop a clearer and more precise image of your oral health.
Next, your dentist will thoroughly clean the target site. They'll also apply local anesthesia so that you remain comfortable during the treatment. Then it's time for the dental filling to be placed. Once that's done, your tooth will be polished.
If you decide to receive a composite dental filling, a special UV light will be utilized to ensure that the material properly hardens to your tooth.
Your treatment will be over in no time, and you'll be able to carry on with the remainder of your day.
Visit or Call Us Today for More Information About Receiving Dental Fillings in Orléans!
Our staff is here to answer all your queries and concerns about receiving dental fillings. We very much look forward to helping you regain control of your oral health, and we'll walk this path with you from beginning to end!