Dental Inlays and Onlays Near You
These days, thanks to dental advancements, there are alternatives to several dental treatments that you may wish to consider if you're seeking oral care near you. One such alternative is dental inlays and onlays. Here at our local dental clinic in Orléans, we offer this process to all our patients to restore their oral health from the effects of tooth decay. Receiving dental inlays and onlays also falls under the category of cosmetic dentistry, since these devices also improve the aesthetics of your smile.
What are Dental Inlays and Onlays?
Like ordinary dental fillings, dental inlays and onlays are used to fill larger holes inside your teeth. A dental onlay is a very thin covering that is placed on the surface of your tooth. Both methods help protect the treated tooth as well as prevent further cavities from arising.
When you come in to receive dental inlays and only at our local dental clinic in Orléans, you'll have the option of choosing which type of material you'd like the device to be made from. You can pick from metal, such as gold or silver, or resin, to name a few. Resin is a bit more costly, but it resists stains quite well and can blend in with the rest of your teeth.
The dental inlays and onlays that are applied here at our Orléans location are custom-made to fit the unique oral dimensions of every patient. You won't have to worry about it sliding around or coming loose.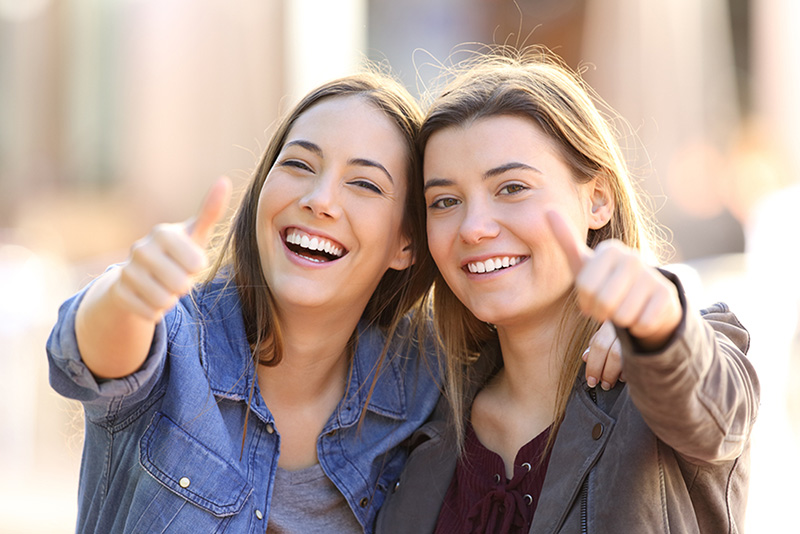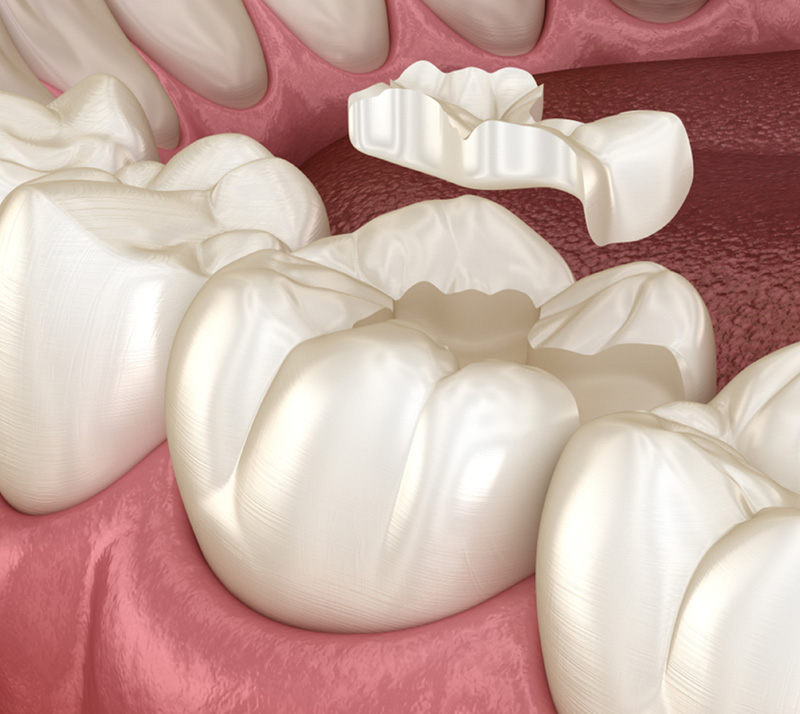 What Does the Process of Receiving Dental Inlays and Onlays in Orléans Entail?
Unlike when you receive traditional dental fillings, receiving dental inlays and onlays requires at least two visits. During your initial appointment, your teeth will be closely evaluated by your dentist, which can include a cleaning as well as having x-rays taken. Next, they'll take impressions or molds of your teeth. These will be sent to the dental lab and used to make dental inlays and onlays that are unique only to you.
Once they're made, you'll return to have the devices applied. 
If you require any additional care through the treatment, don't hesitate to let your dentist know so they can help keep you comfortable and calm. 
Furthermore, always follow any advice your dentist provides you after the appointment is done. Also, be sure to brush and floss your teeth after every meal to avoid the need for further dental treatments. 
Why Should You Consider Receiving Dental Inlays and Onlays at Our Local Dental Clinic?
Receiving dental inlays and onlays from a dental professional means that the results of your treatment will last. Your overall oral health will receive a boost because your teeth will be protected, and it will reduce the chances of bacteria building up in the grooves of your teeth and surrounding your gums.
Schedule an appointment at our local dental clinic to talk to a dentist about receiving inlays and onlays near you today! Our staff is more than happy to answer any of your questions and guide you through the process from start to finish. Your smile will be good as new in no time!