Receiving Dental Bridges in Orléans
When you're missing a tooth or a row of teeth, a great option to consider is receiving a dental bridge at our local clinic near you. This treatment is a method of restorative dentistry, which means that the primary purpose of dental bridges is to repair the functionally and the aesthetics of your smile, so that you can eat, laugh, and talk without any worries.
What are Dental Bridges?
Dental bridges are prosthetic devices that are used to remedy irregular gaps or spaces in between your teeth. The device itself consists of a replacement tooth that's held in place on either side with dental crowns.
There are four types of dental bridges that you can receive at our dental clinic in Orléans. Prior to booking any procedure, be sure to talk with your dentist about which type of dental bridge is best suited to your specific case.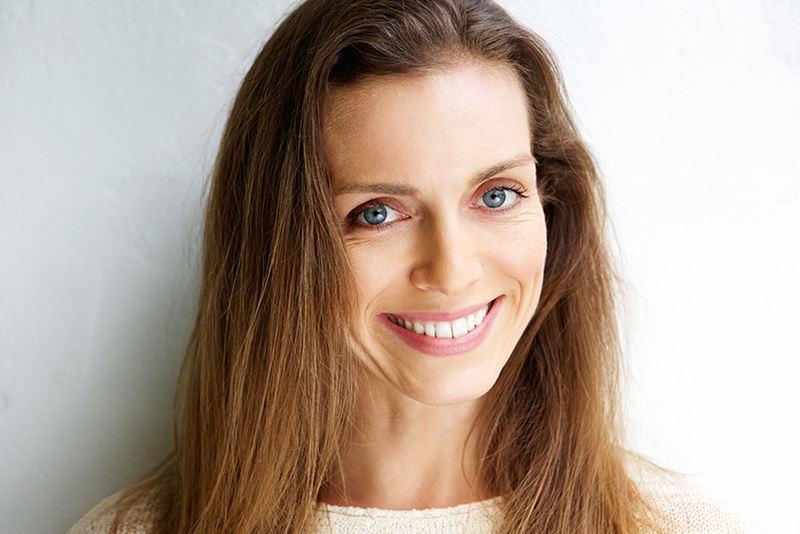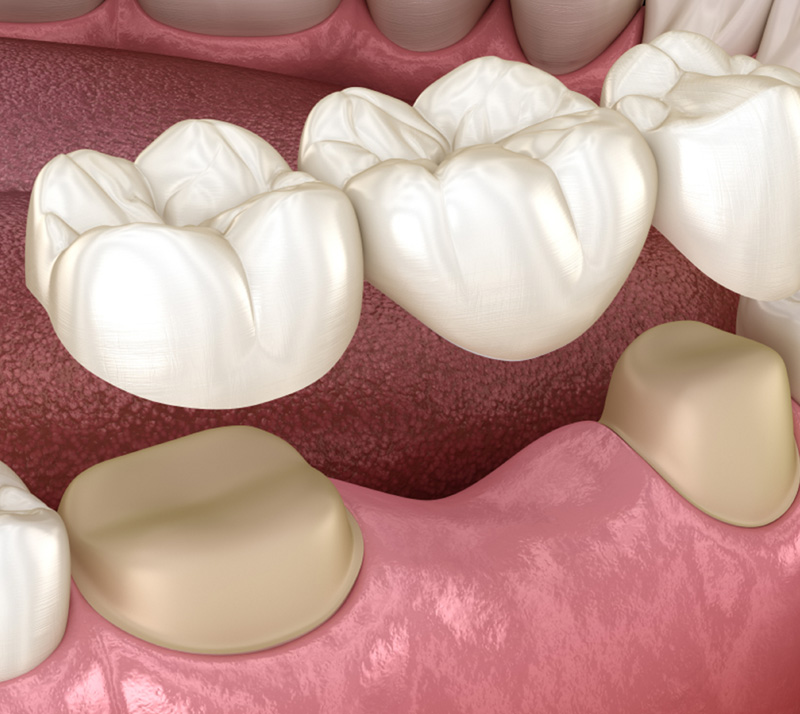 Traditional Dental Bridges.
Conventional dental bridges are comprised of two parts: a pontic, or artificial tooth, and the abutments, or dental crowns. The crowns are placed over top of your natural teeth that sit on either side of the gap. These bridges can be installed anywhere in your mouth.
Maryland Dental Bridges.
A fabricated frame, made from either metal or porcelain is used to hold the artificial tooth in place. These are attached to the neighboring teeth. This is a great option if you want your dental device to blend in with your natural teeth; only you and your dentist will know you have it.
Keep in mind that Maryland dental bridges are the most expensive choice.
Cantilever Dental Bridges.
Another type of dental bridge available near you is a cantilever dental bridge. Unlike Maryland and traditional dental bridges, this type of device only uses one neighboring tooth to keep the prosthetic in place.
Implant-Support Bridges.
This option is good to consider if you're missing a row of teeth. Dental implants, which consist of a titanium rod inserted into your jawbone, are installed, which in turn, attaches to each dental bridge. This is one of the more affordable dental bridges that you can receive.
Are you looking for more information about receiving dental bridges at our local dental clinic near you? Contact us today to schedule a consultation.
What is the Process of Receiving Dental Bridges in Orléans?
Having dental bridges installed is a procedure that requires at least two visits. After your dentist examines your teeth, they'll get to work by filing down your neighboring teeth so that the dental bridge can fit properly. Then, they'll take impressions of your teeth. These will be sent to the dental lab and be used to make custom dental bridges and crowns.
When the devices have been made, you'll return to receive them.
Always be sure to follow any instructions given to you by your dentist. Brush and floss your teeth regularly to keep your oral hygiene in good standing.
Schedule an appointment to speak to our dentists about whether receiving dental implants is right for you. The staff here at our local dental clinic look forward to answering all your questions and concerns and helping you repair your oral health.