Receiving Invisalign Treatment in Orléans
Invisalign is a progressive orthodontic treatment that allows you to obtain that beautifully straight, Hollywood smile without the use of metal brackets, arch wires, and tiny elastic bands. The staples of the Invisalign process are that it's subtle, convenient, and, most importantly effective. Talk to your dentist or orthodontist today to learn more about receiving Invisalign near you; they'll be able to tell you whether this is indeed the best course of action for your specific case and walk you through the journey step by step.
How Does Invisalign Work as an Orthodontic Treatment?
The basis of all orthodontic treatments is to both prevent and remedy issues surrounding your teeth, jaw, and by extension, your bite. In place of the traditional metal framework, you are given clear or "invisible" trays that slip over your top and bottom row of teeth. These trays exert pressure on your teeth, slowly sliding them into their proper places over time.
You'll return to see your dentist on a regular basis to receive a new set of aligners, just as you would to have your metal braces tightened or adjusted. A noteworthy aspect of receiving Invisalign treatment whether here in Orléans or at a dental clinic elsewhere is that the process itself is designed to address each element of your specific dental case.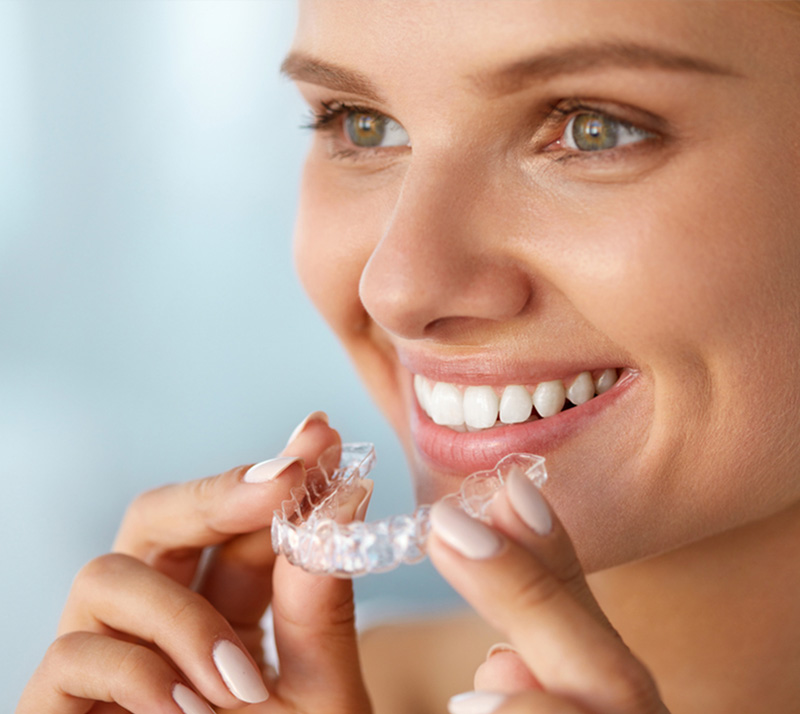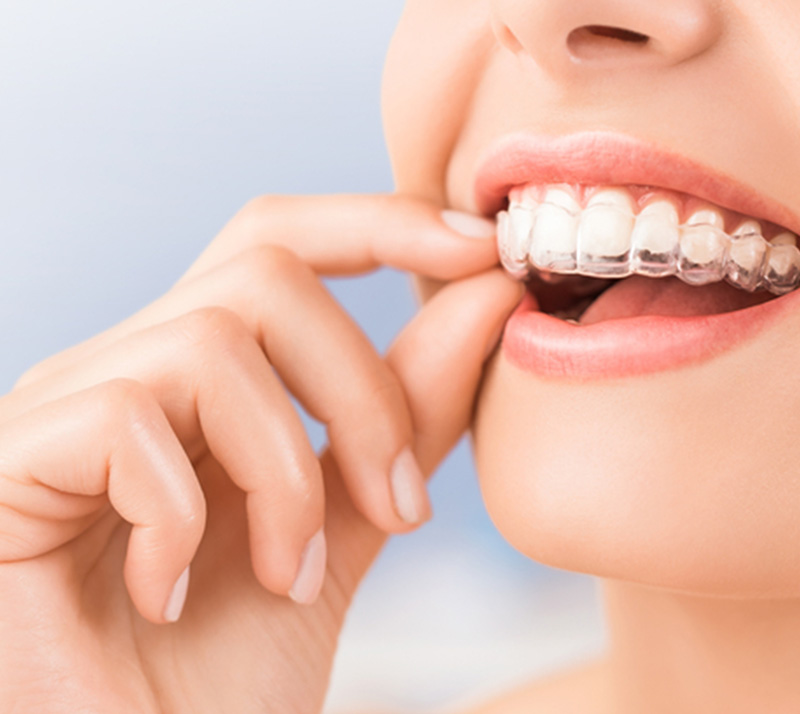 The Process of Receiving Invisalign Near You
When you come into our dental clinic near you to receive Invisalign treatment, your appointment will typically begin with a dental evaluation. Your dentist will examine your teeth and even take some x-rays to develop a clear, more in-depth understanding of your oral health. Next, they'll take impressions of your teeth. This is arguably the most important step because these molds are used to create your customized aligners.
Once that's done, your dentist will explain the course of your treatment moving forward.
After your clear aligners are made, your orthodontic treatment can officially begin. Each new set of aligners that your dentist gives you during your visits, will help adjust your teeth over time. Typically, the Invisalign process can take up to eighteen months, but it is heavily dependent on your personal dental situation. Are you looking to receive convenient Invisalign treatment in Orléans? Contact our dental clinic near you today! Our staff is here to address all your questions and concerns and walk you through the orthodontic process from beginning to end. We look forward to helping you achieve the smile of your dreams!