Clear Aligner Therapy in Orléans
These days, receiving orthodontic treatments can come in a variety of forms; traditional metal braces, while still very popular and very reliable, are just one option for you to consider. But, if you're looking for a treatment that's less noticeable and comfortable when it comes to eating, drinking, brushing, and flossing, then speak to your dentist about the possibility of receiving clear aligner therapy near you.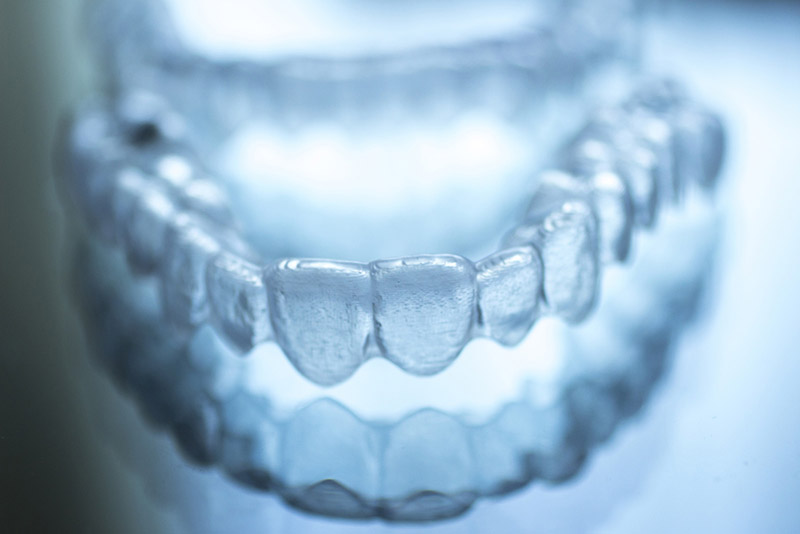 What is Clear Aligner Therapy?
The process of undergoing clear aligner therapy involves, as the name indicates, utilizing customized aligner trays to gradually straighten your smile by exerting constant pressure on your teeth. One of the most popular forms of clear aligner therapy is Invisalign.
Just as you would with traditional braces, you'll return to your dentist or orthodontist periodically to receive a new set of aligners in order to maintain progress. Prior to undergoing any sort of treatment, however, always be sure to book a consultation with your dentist to see if clear aligner therapy in Orléans is the best solution for your specific case.
Your aligners are made from plastic. This material is flexible, meaning your trays will fit into your comfortable and won't irritate your gums. And, unlike metal brackets and arch wires, they're meant to be removed when you eat, drink, or brush your teeth. This will help maintain your oral health and reduce the likelihood of any other dental issues arising.
The Process of Receiving Clear Aligner Therapy Near You
Once your dentist has determined that you're an ideal candidate for this specific treatment, they'll examine your teeth and make impressions which will be sent off to the dental lab so that your aligners can be fabricated. Your dentist will discuss the course of your orthodontic treatment with you before you leave.
When the devices are made, you'll return to receive your first set of aligners, which will mark the start of your dental therapy. The length of your treatment heavily depends on the state of your oral health and the extent of the changes that need to be made to your teeth.
Are you interested in learning more about clear aligner therapy near you? Call or come into our local dental clinic in Orléans today to talk to one of our dentists about this process. Our staff will be able to walk you through the treatment and answer any pressing questions you may have. We're here to help you fall in love with your smile all over again!